Did you know that about 90% of all flat tyres that have been caused by a nail or screw can be repaired safely and cheaply without the need for a replacement tyre? Here at Mobile Rubber Solutions we try our best to save all tyres before deciding to replace them.
We operate 24 hours a day, 7 days a week, and all year round including bank holidays!
A tyre problem can occur at any given time so we are available to call anytime.
COVERING ALL OF YORKSHIRE
We have the widest coverage of fleets and can come to you anywhere in Yorkshire.
Did you know that about half of all flat tyres caused by a puncture can be repaired safely and cheaply without the need for a replacement tyre. The most important thing that you can do to help the chances of your puncture being repairable is not to drive on it when it is flat.
At Mobile Rubber Solutions all our fleet vans are equipped with tyre puncture repair facilities. We check and make sure all tests are done to all tyres before it is repaired.
We try our 100% best to repair all tyres whenever possible without jeopardising your safety. If, however the tyre has any of following, we will not be able to repair it: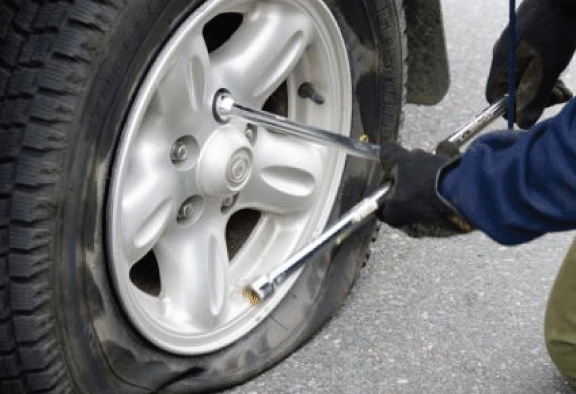 When enquiring about a tyre repair please let us know if your vehicle doesn't have a spare tyre as we can organise our team to bring a spare just incase your existing tyre isn't repairable.
We like to take the stress away from you, so there is no need to book! All you need to do is call us and we will arrange the rest. We help stranded drivers every day. We look to make your life easy, from the time you call us, to the time we get you back on the road!